Import / Export
Let our experts at Specialty Food Distribution Co., LLC put their many years of importing experience to work for you. We successfully import many of our own brands from around the world and together we can design and implement a custom import program for your private label.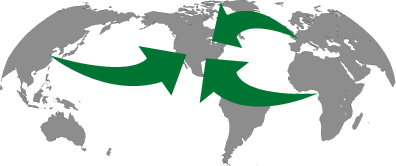 In addition to importing, we also export our private branded products. Listed below are links to shows where Specialty Food Distribution will be attending.
New Product Development
From concept, to design and development, to efficient warehousing and distribution, we have the proven experience to bring your new product idea to life. Working with a wide variety of manufacturers, we can choose the very best producer for your food item. For more than 20 years we have helped companies such as Aldi, Moo & Oink, Simon Home Foods and Roundy's develop new products from start to finish.
Point of Purchase Materials
Tailored point of purchase materials, shelf tags, sale tags and signage are all available from our customized software program.
Inventory Control
Inventory turns and fill rate are important elements in the food business. Specialty Foods Distribution Company can help increase your turns and reduce out of stocks which helps your profitability.
Reporting
Specialty Foods Distribution Company has a custom accounting software program designed specifically for special market customers. This program allows us to provide specialized reporting, some of which include movement, fill rate, sales, and gross margin reports by store, region and zone. In addition to being EDI capable, we are able to provide customized packing lists, pallet tags and invoices.